Isthere such a thing as the perfect Tinder profile? Well according to the internet, yes there is and one man's efforts have ensured he's been unofficially crowned King of Tinder.
His creative, humble, self-deprecating profile is sure to garner a lot of interest from eligible women. Well, thousands of Redditors think so anyway!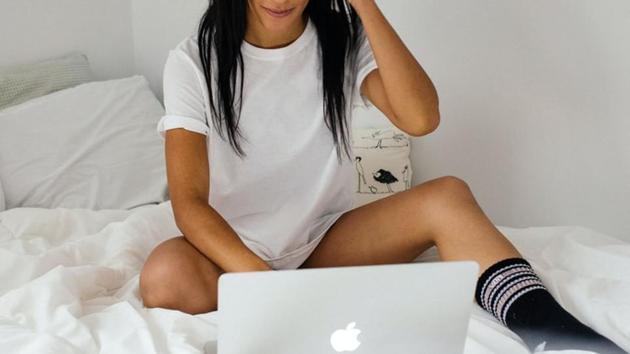 The man in question is Zachary Kroger, 38 of Colorado who created a series of infographics designed to share his best attributes.
There's even a pie chart designed to highlight all the perks of dating him which include "compliments", "cuddles" and "memes".
In his "hotness scale" graph, Mr Kroger draws attention to the fact that research suggests couples are more likely to last if the woman is "hotter than the man". He even adds a citation to prove his research is reliable!
His profile went viral and Mr Kroger says he's flattered to have garnered such attention and that the response has been a boost to his ego.
It's highly likely he'll be booked out with dates thanks to this witty display of humour!
Which just goes to show that humour is vital in the dating game. We all like a laugh and if a prospective partner can tickle the funny bone before you've even met up with them – well that's got to be a win-win situation!
If only humour had been more apparent when Tinder's one-time CEO did this interview.
There was definitely an attempt by Sean Rad to appear light-hearted but the jokes missed by a mile and he just came off as odd.
Which wasn't great given that he was fresh out of a sexual harassment suit brought about by his fellow Tinder alum Whitney Wolfe Herd.
Wolfe Herd, founder of Bumble, had been working as part of a team with Rad and Justin Mateen – who she also happened to be dating.
When Mateen and Wolfe Herd split, it all went downhill pretty quickly thanks to his disgusting behaviour.
He'd sent Wolfe Herd a number of offensive texts which leaned heavily into a threatening vibe.
What did Rad do to support Wolfe Herd in her hour of need?
Absolutely nothing.
That's right – Sean Rad, CEO of Tinder and close colleague of Wolfe Herd and Mateen, did absolutely zilch to pull Mateen up on his behaviour or to support Wolfe Herd.
He didn't call a meeting. He didn't comfort Wolfe Herd, he didn't warn Mateen to back off.
As a result, Wolfe Herd left Tinder and brought about a suit which resulted in settlement out of court.
Rad went on to make matters worse by coming out with gems like this.
Maybe Rad needs to watch the users of Tinder for some tips on how to relate to other people successfully?